Sierra Adventures Location >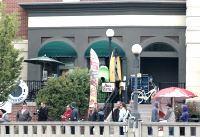 Sierra Adventures is located on Truckee River Lane, Suite #101, on the north side of the Truckee River. It's just west of the Century Theater and across Sierra Street from the Palladio condo tower. For more information, call Sierra Adventures at 775-323-8928 or toll-free at 866-323-8928.
Whatever your adventure, Sierra Adventures is here to make your trip to Reno/Lake Tahoe unforgettable! Call 866-323-8928 to book your adventure, use our online deposit system to reserve your trip, or use our Contact Us form to send a message.
Sierra Adventures Has the Trips and Tours You Want